BigFish to Open in January 2018
In a collaborative effort, including former students and brand new members of BigFish Learning Community, we now have our first promo video. Posted to Facebook Nov. 13, 2017, it has over 2.1K views!
BigFish opens in January 2018. We met again recently to begin work on a second video which hopes to explain how Self-Directed Education is not only legal but could be the answer for many young people who need and want to learn outside of conventional school. Enjoy.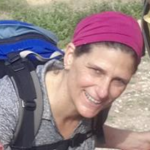 About The Author
Diane is the Director of BigFish Learning Community. She has promoted self-directed learning for 30 years as a reading & writing teacher in public middle schools. When Diane met staff from North Star in September of 2016, she knew she needed to make the leap out of her mainstream job and support local teens by opening a self-directed learning center. BigFish opens in January 2018.
---